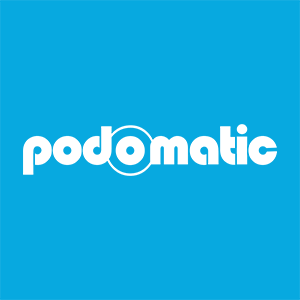 Mike Haskamp, Legend Fighting Championship Managing Director, is on this edition of No Holds Barred.  He talks about how MMA is developing in China and in Asia, and announces a new broadcast agreement.  "Legend FC has signed a distribution and syndication agreement with ESPN International," Haskamp informed, to "widen our broadcast footprint globally". Check out Eddie Goldman's site for the latest in depth interview, or listen on Podomatic, and read the ESPN press release below.
On this edition of No Holds Barred, host Eddie Goldman speaks with Mike Haskamp, the co-founder of the Hong Kong-based MMA promotion, the Legend Fighting Championship.
Legend FC will be having their seventh show Saturday, February 11, at the City of Dreams in Macau SAR, China. Headlining the ten-fight card will be two title fights. Legend welterweight champion Bae Myung Ho of South Korea will be fighting challenger Li Jingliang from China and China Top Team. In the co-main event, Yao Honggang, also of China Top Team, will defend his Legend bantamweight title against fellow Chinese fighter Jumabieke Tuerxun, who holds a victory over Yao.
We spoke by Skype with Mike Haskamp Monday morning (which was Sunday night in the U.S.) about this card and the growth of Legend FC. He elaborated on the origins of Legend FC as well as the fascinating beginnings and development of MMA in China. He discussed their television deals, which will have Legend 7 seen in many countries in the Asia-Pacific region, as well as on pay-per-view in North America. Legend has also just signed a distribution and syndication deal with ESPN International, with more details coming soon.
We also discussed how Legend carries out self-regulation of events, the fighter safety measures taken, the rules and use of a five-roped ring, and much more.
Legend Fighting Championship Signs Distribution Agreement With ESPN International
30th January 2012
FOR IMMEDIATE RELEASE
LEGEND FIGHTING CHAMPIONSHIP SIGNS DISTRIBUTION AGREEMENT WITH ESPN INTERNATIONAL
ESPN and Legend to bring the best of Asia-Pacific MMA to a global audience
Hong Kong, 30 January 2012 (Monday) – Legend Fighting Championship (Legend) today announced the signing of an exclusive distribution and syndication agreement with ESPN International (ESPN). Under the terms of the agreement, ESPN will serve as the sole distribution agent of all Legend broadcast content in Asia, Oceania, the Indian sub-continent, Europe, the Middle East and Africa.
"Since our first tournament in January 2010, Legend has been bringing the best of Asia-Pacific MMA to a large and growing television audience. This agreement with ESPN will give our broadcast efforts a big boost, and we look forward to working with them," said Chris Pollak, Legend co-founder and managing director.
Already available to viewers in ten countries throughout the Asia-Pacific and North America, the ESPN agreement will enable Legend to expand its broadcast footprint in both existing and new markets.
"Legend's combination of a roster filled with elite fighters from the Asia-Pacific region with high-quality production values makes us excited to work with them to continue to develop their audience around the world," said Mike Walter, vice president of programming, ESPN International.
Legend's next tournament – Legend 7 – is slated for February 11 at City of Dreams, Macau's premier integrated resort and entertainment destination. More details about Legend's 2012 event calendar, including broadcast details, will be announced after the Chinese New Year holiday period. For more information, please visit www.legendfc.com.
For media enquiries, please contact:
Edelman Public Relations
Daniel Simon
Tel: +852 2837 4747
Email: daniel.simon@edelman.com
Ivan Ng
Tel: +852 2837 4713
Email: ivan.ng@edelman.com
ESPN
Paul Melvin
Tel: +44 (0)208 222 2104
Email: paul.melvin@espn.com
About Legend Fighting Championship
Legend Fighting Championship (Legend) is the Asia-Pacific championship of Mixed Martial Arts. Legend invites champion Mixed Martial Artists from throughout the region to compete in a freestyle tournament using interdisciplinary skills, including sanda, jiujitsu, muay thai, boxing and wrestling. All Legend fights are supervised matches under a strict set of rules designed to promote athlete safety and sportsmanship. Legend is committed to promoting the sport of mixed martial arts in the Asia-Pacific, to supporting and cultivating its athletes, and to providing exceptional entertainment to a broad audience.
Based in Hong Kong, Legend is backed by CA Media, the Asia-Pacific investment vehicle of the Chernin Group, and Diamond Ridge Ventures.
About ESPN International
ESPN International is a division of ESPN, Inc., which has grown to include ownership — in whole or in part — of 46 television networks outside of the United States, as well as a variety of additional businesses that allow ESPN to reach sports fans in over 200 countries and territories across all seven continents. ESPN International business entities include television, radio, print, internet, broadband, wireless, consumer products, and event management. The company and its holdings maintain offices or production facilities in key locations around the world including Bangalore, Beijing, Buenos Aires, Delhi, Hong Kong, London, Mexico City, Miami, Montpellier, Mumbai, Paris, São Paulo, Seoul, Shanghai, Singapore, Sydney, Taiwan, and Toronto. Since 1983, ESPN (originally founded in Bristol, Connecticut, USA, in 1979) has been growing around the world, establishing itself as the leading global sports media brand. The company's philosophy to global growth is to always serve sports fans and be locally relevant to them, with content and products that tap into their great passion and dedication.
ESPN is 80 percent owned by ABC, Inc., which is an indirect subsidiary of The Walt Disney Company. The Hearst Corporation holds a 20 percent interest in ESPN. The Walt Disney Company, together with its subsidiaries and affiliates, is a leading diversified international family entertainment and media enterprise with four business segments: media networks, parks and resorts, studio entertainment and consumer products.